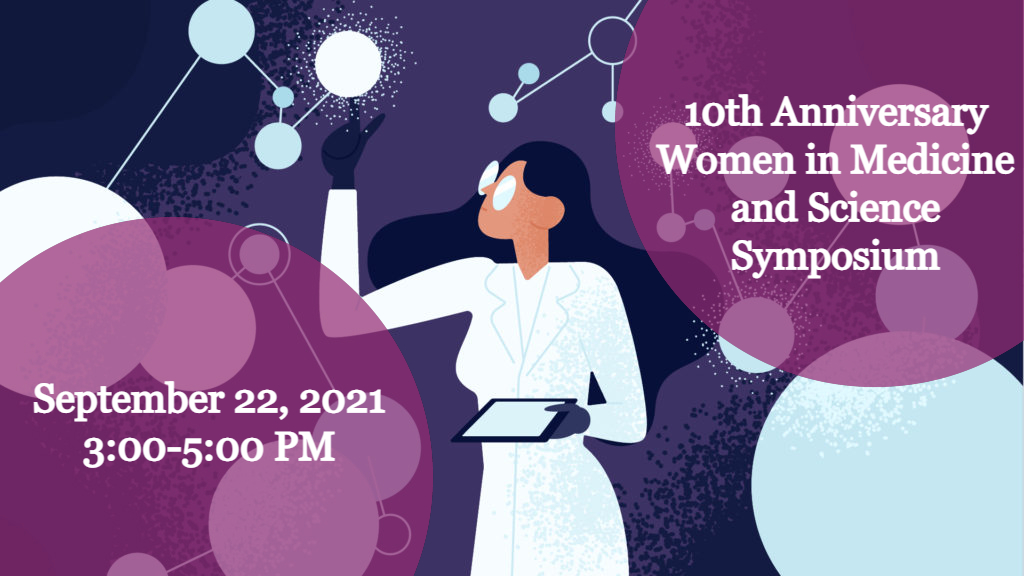 Save the Date: September 22nd, 2021, 3:00 – 5:00 PM
Call for Abstracts: May 11 – June 16, 2021
The ninth annual Women in Medicine & Science Symposium (WMSS) was held on Wednesday, September 30th, 2020.
Our Women in Medicine and Science Symposium highlights the achievements of women faculty and trainees at Brigham and Women's Hospital. By focusing on collaborations across various disciplines including basic research, clinical research, translational research, clinical innovation and medical education, we also work towards our goal of building community.
Selected Oral Presentations
Oluremi Ajala, MD, MPH
Siobhan Case, MD, MHS
Stefanie Mason, MD
Inga-Marie Schaefer, MD
Selected Poster Presentations
Vesela Kovacheva, MD, PhD
Christina Liu, MD
Ashwini Nadkarni, MD
Anna Poon, PhD
Rakhshinda Rehman, PhD
Pranali Shah, PhD
Watch the 2020 WMSS Keynote Address
View the 2020 Program Brochure
Contact Us
Feel free to contact us with any inquiries.
Email: bwhcdi@partners.org
Phone: (617) 525-8973
Eligibility
The call for abstracts for oral and poster presentations is open to all women faculty and trainees (instructors, assistant professors, associate professors, professors, residents, clinical fellows, research fellows) in a BWH-affiliated department. Authorship should include all project team members. All faculty and trainees are encouraged to attend, whether they make a presentation or not. Since this is not considered a national or regional meeting, previously presented talks are admissible. Furthermore, presenting at this meeting is not a deterrent for future national/regional meetings. 
Application Requirements
Prepare your Abstract
All abstracts must adhere to 200 word limit and be a ".doc" file. Basic science research, clinical research, translational research, and clinical innovation project abstracts are welcome.  Please structure your abstract with the 4 sub-sections: Background, Methods, Results and Conclusions.  Any abstracts not in this format will be returned for editing.
CALL FOR ABSTRACTS



 

 

Prepare your Personal Statement
All personal statements must adhere to a 100 word limit and be typed into the application. The personal statement should include why you feel it's important to participate in the Women in Medicine and Science Symposium. Please include your research/clinical/innovation interests.


Complete the Online Application
Awards
The review committee will select four abstracts to be given as oral presentations and six to be displayed as poster presentations at the Women in Medicine & Science Symposium on Wednesday, September 30, 2020. Please note that there are not separate categories for the submission of abstracts for presentation – the Selection Committee reserves the right to choose which abstracts will be chosen for oral presentations and which will be selected for poster presentations. Submitted abstracts may be included in an event booklet. 
Important Dates & Deadlines: 2021
Program Date
September 22nd, 2021
3:00 – 5:00 PM
Applications:
May 11 – June 16, 2021